ST. BENEDICT MASS SCHEDULE
Saturday Vigil: 5:30 pm
Sunday: 9:30 am
Saturday Vigil: 4:00 pm at Our Lady of Grace (interpreted for the Deaf & Hard of Hearing)
Sunday: 8:00 and 10:30 am (10:30 am will be live streamed) at Our Lady of Grace
Weekdays:
M/W/F: 7:00 am at Our Lady of Grace
Tuesday & Thursday: 8:30 am at St. Benedict
Sacrament of Reconciliation:
Saturday at 5:00 PM or by appointment - St. Benedict
Saturdays Noon - 1 pm. at Our Lady of Grace
Office Hours
Monday thru Friday

10 am to 1 pm.
Daily Readings
Weekly reading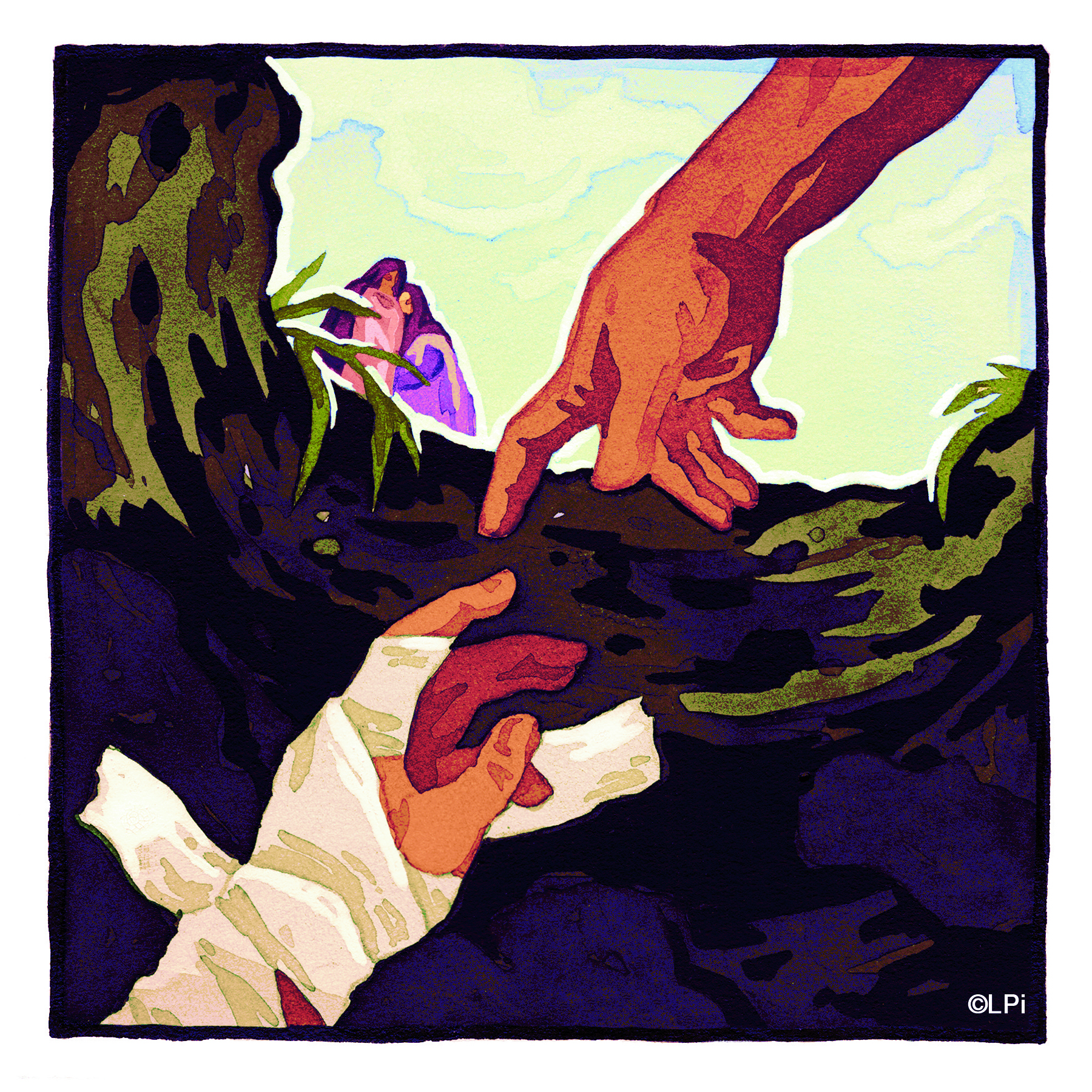 Weekly reading
Readings for the week of March 26, 2023
© Liturgical Publications Inc
LENTEN REGIONAL PENANCE SERVICES
Sunday, March 26, 2 p.m. - Holy Cross Church
Monday, March 27, 6 p.m. - Saint Bruno Church
Tuesday, March 28, 6 p.m. - Saint Paul
Wednesday, March 29, 6 p.m. - Saint Benedict
Thursday, March 30, 6 p.m. - Our Lady of Grace
Saturday, April 1, 11 a.m. - Blessed Sacrament Cathedral
The priests of our region have planned Confessions. Please make use of the times to gain the grace of the Sacrament and prepare yourself for the celebration of Easter. PLEASE NOTE: This will be the final opportunity to receive the sacrament before Easter.
SAINT BENEDICT CHURCH
THE SACRED PASCHAL TRIDUUM
2023 SCHEDULE
HOLY THURSDAY - APRIL 6
7 PM Mass of the Lord's Supper
Followed by Adoration of the
Blessed Sacrament concluding with
Night prayer at 9 PM
GOOD FRIDAY - APRIL 7
Day of Fast & Abstinence
1 PM Celebration of Our Lord's Passion
Liturgy of the Word
Adoration of the Holy Cross
Distribution of Holy Communion
7:30 PM Tenebrae Service
HOLY SATURDAY - APRIL 8
Noon Blessing of Baskets
EASTER VIGIL MASS - APRIL 8
8:30 PM Easter Vigil Mass
EASTER SUNDAY MASS - APRIL 9
9:30 AM Easter Sunday Mass
Please note: this is the only Easter Sunday Mass at St. Benedicts